Open Gallery
None
"People come to Hiasl's Stubn to just get together." The restaurant in Serfaus is a favorite meeting place for locals and tourists alike. That's saying something. It's not just the traditional Tyrolean tavern's relaxed and friendly atmosphere that invites you to while away the hours. It's also the delicious Tyrolean fare that our kitchen team elevates to the next level with creative interpretations. From Speckknödelsuppe (bacon dumpling soup) to apple strudel, we take the best ingredients, locally sourced whenever possible, and lovingly create culinary delights for you. Because we're also cosmopolitan, you'll also find international dishes on the menu. Don't be scared away by our Tyrolean dialect, we also speak 'proper' German (and English as well). See you soon and Bon Appetit!
Gerald Kirschner
Junior Manager and Head Chef
Special offers & last minute
Summerdaily from 10:00 am – 11:00 pm
in winter daily from 10:00 am -10:00 pm
Kitchen hours
In Summer: from 11:30 am – 9:00 pm
In Winter: from 11:30 am – 9:30 pm
From 13:30 am - 17:30 pm small card
If you make a table reservation, the table is 2hours for you blocked.
Hiasl's Stubn
Dorfbahnstraße 74
A–6534 Serfaus
Enquiries & Reservations
Reservations from 11 am
Reservation for dinner is absolutely necessary!
Table reservations only possible by telephone daily from 11:00 on +43 5476 670946
If you are more than 15 minutes late, the reserved table will be passed on!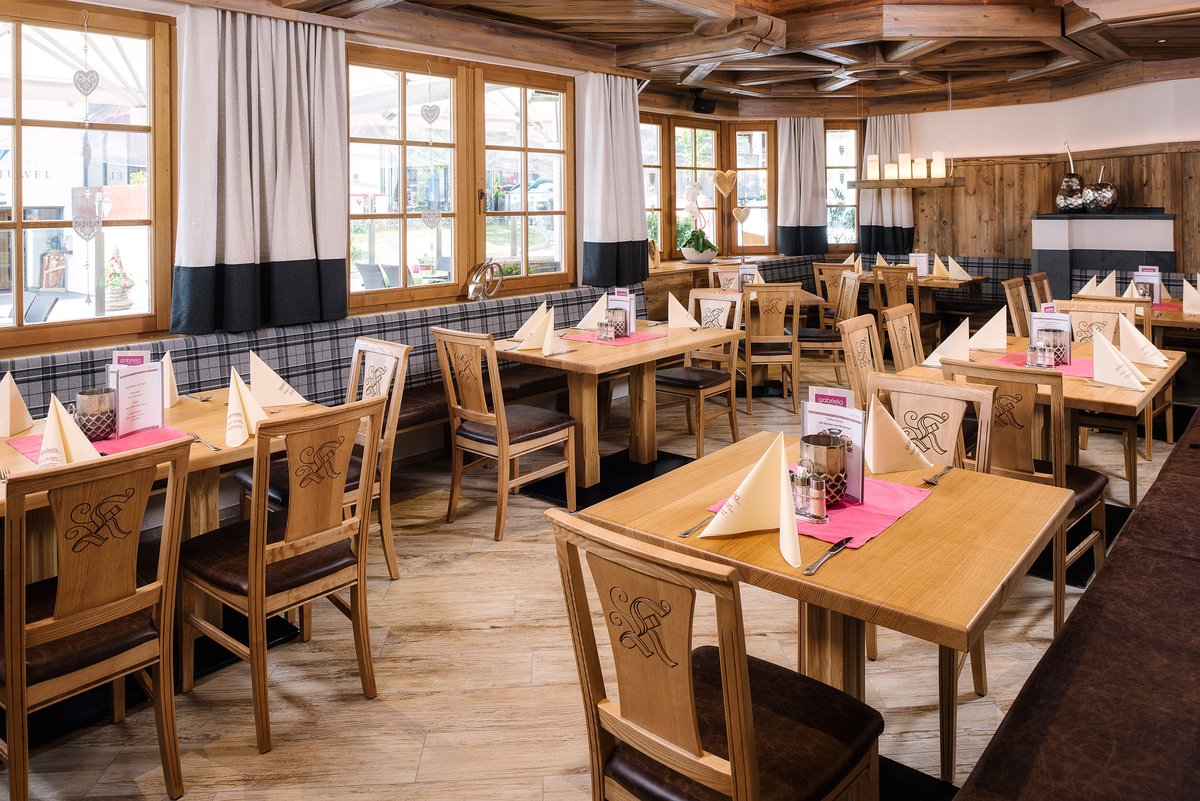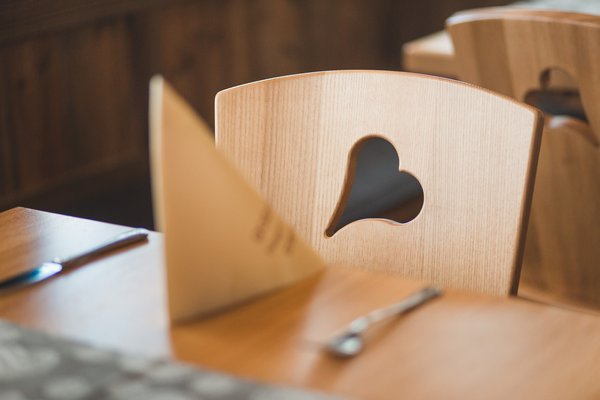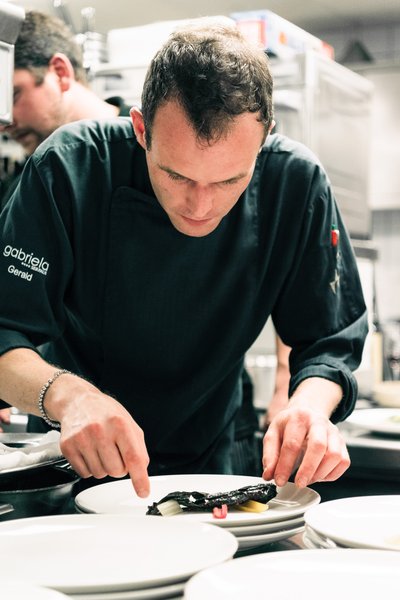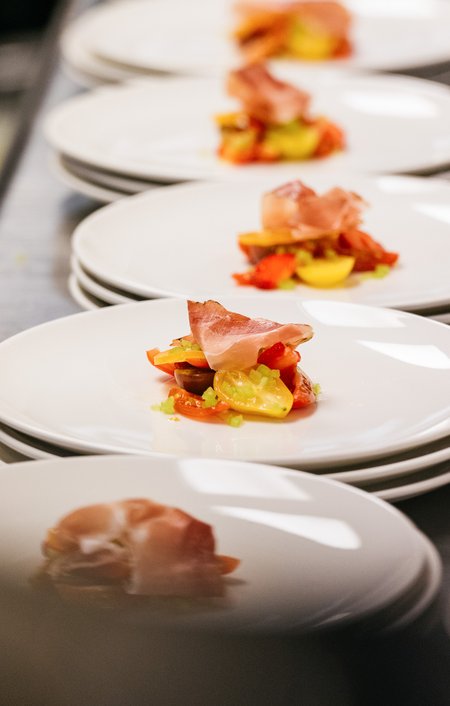 Our Master
of the Kitchen
"Cooking is my passion. Fresh regional ingredients are my true companions as I live out my passion."
Gerald Kirschner
Junior Manager and Head Chef
Pure Enjoyment
What will serve for you? Culinary delights from our kitchen with an emphasis on local tradition and an international flare, vegan and vegetarian dishes, and special meals by request, of course. Please just let us know your special requirements. There is a children's menu for our little guests so that there is something for everyone.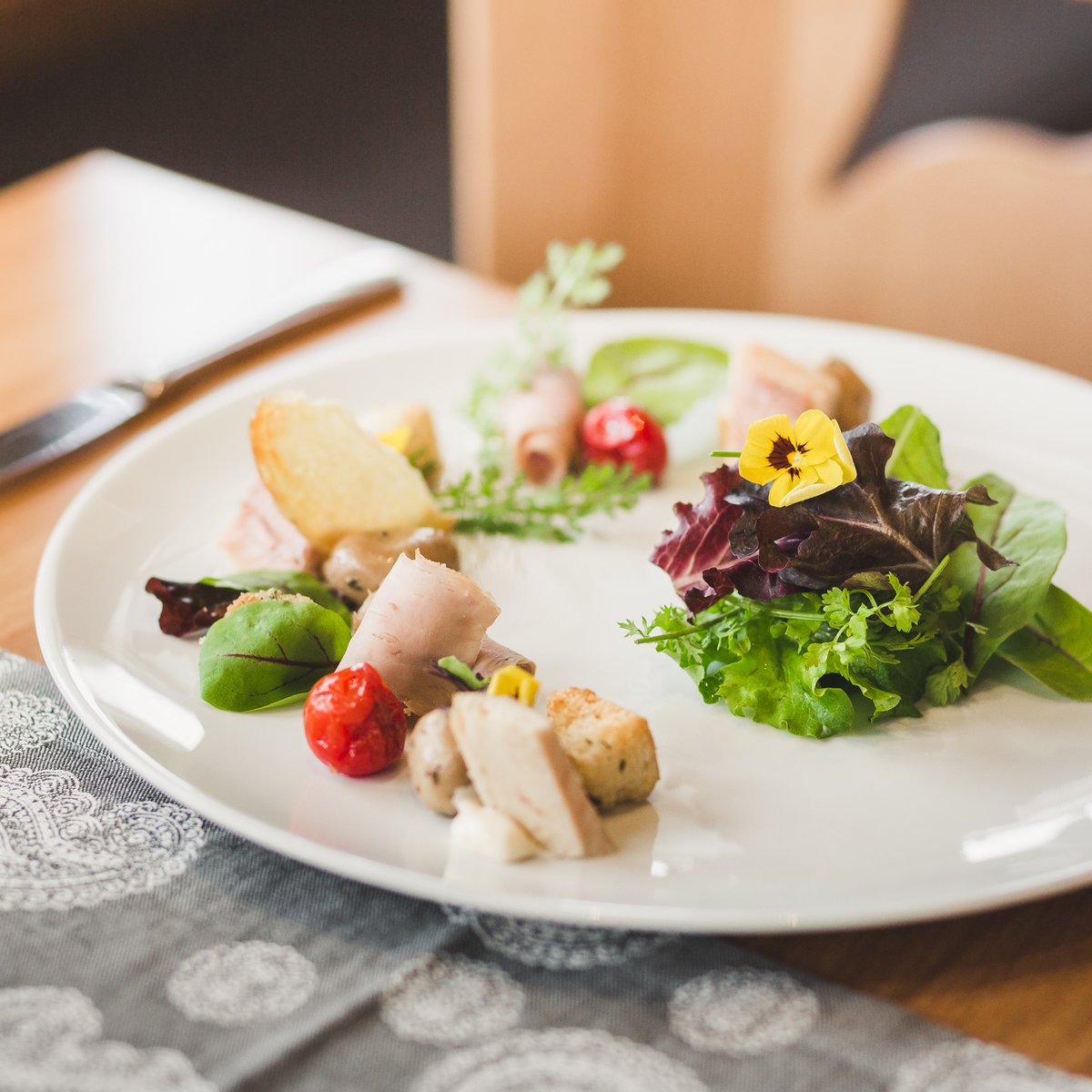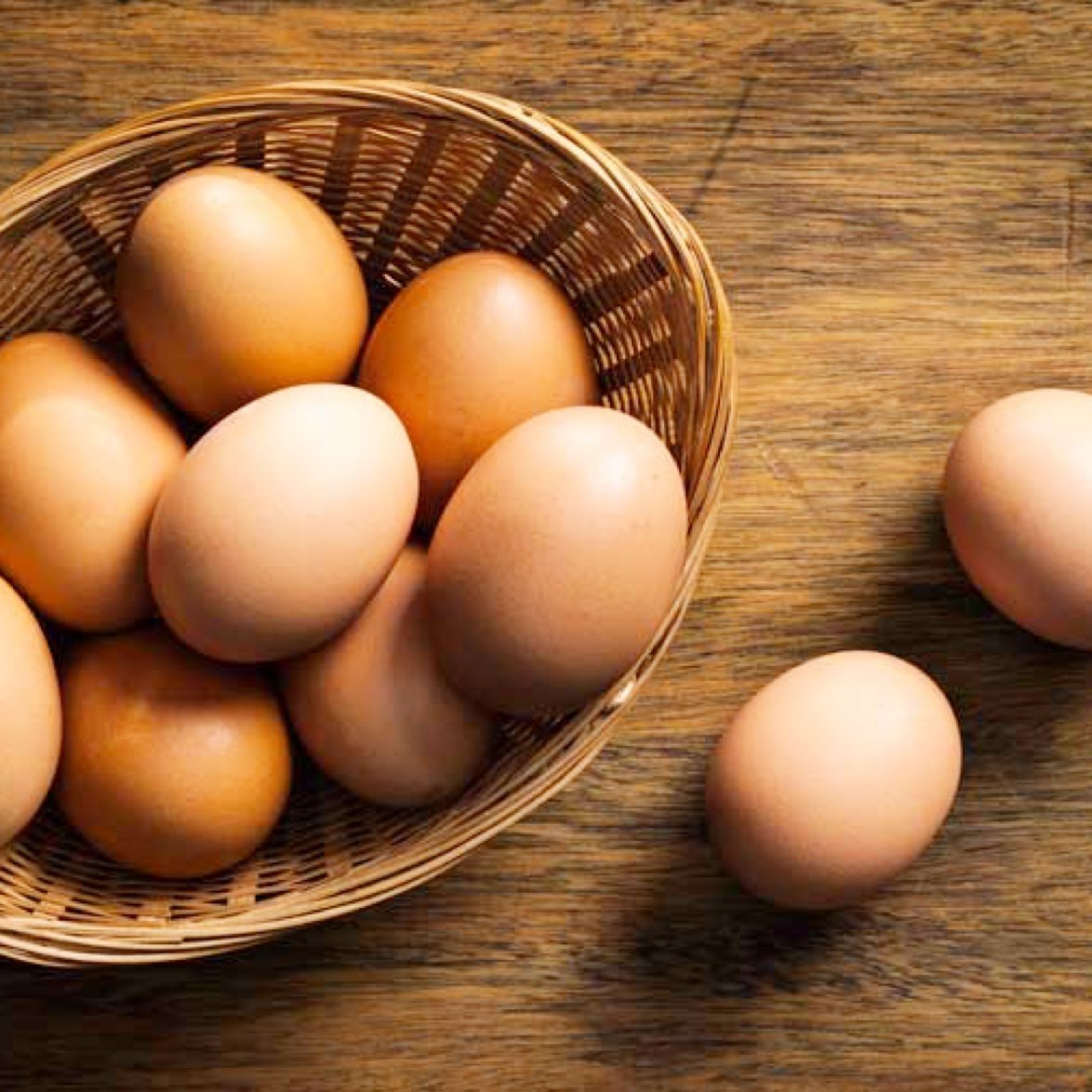 Regional
& Seasonal
We are lucky that many sustainable and high-quality products come from our region. Its our special privilege to tap into these local treasures. Our opinion is that you can prepare the best local cuisine by using the highest quality products from local farms – and of course using traditional recipes. We're happy to prepare fresh and regional food for you without processed foods of any kind because it simply tastes better and more natural – for us and for you.
Celebrate Your
Special Occassion
Do you want to celebrate your party or special event in the cozy and festive atmosphere of Hiasl's Stubn? We're very glad to hear that. Whether you're celebrating a wedding, birthday, baptism, or Christmas party, our stylish 4 star hotel has a perfect and comfortable space for every occassion. In order to make your celebration unforgettable, we'll go the extra mile to take care of all your individual needs with our family atmosphere. Based on your input, we'll put together an offer that can include everything from the decoration, menu, and entertainment. We offer you the perfect venue and we'll also cater to all your wishes.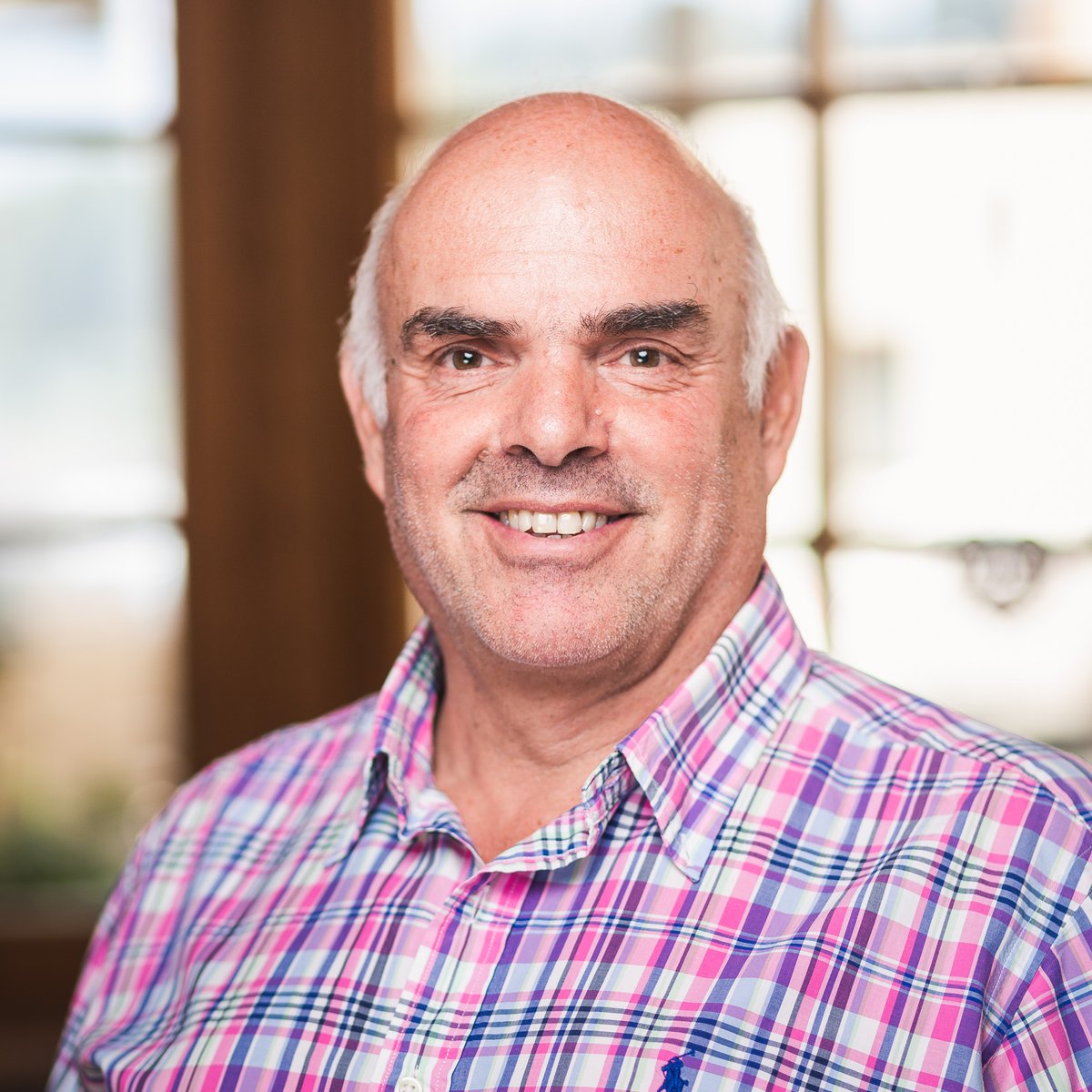 Reinhard's
Best Wines
A good wine is something you can't do without. Because Austria has plenty to offer in this area, 90% of the wines we offer are from Austria. This includes the special Gabriela Cuvée from Leo Hillinger which is sure to elate you. We're happy to help you choose a wine that matches best with your chosen dish.
Tourism Award
"Best Restaurant"
Our Hiasl's Stubn was presented with a Top of the Mountains Tourism Award 2016 in the category of "Best Restaurant." The awards ceremony took place for the first time in the new art and music hall, arlberg 800 in St. Christoph. On this "Night of the Tourism Awards" the prized awards, affectionally called "Oscars of the Alps, were presented. So what should we say, we won an Oscar of the Alps! :)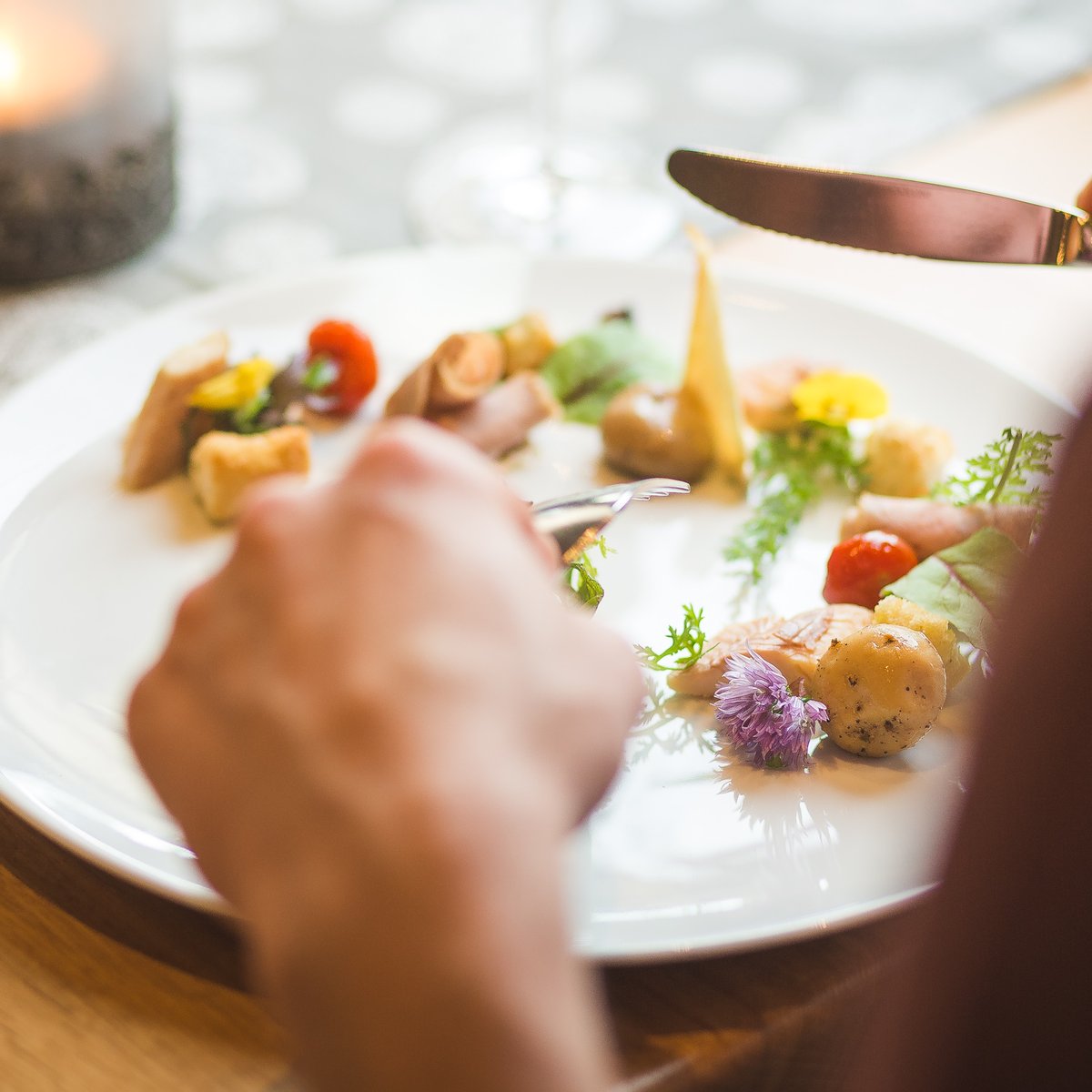 Children´s Playroom
You can find our playroom next to the reception. It offers a lot of fun and entertainment for your children. Playstation, children´s computer, toys, air hockey, a joy toy and many more can be explored from the little ones. The grown-ups can relax in the "Hiasl´s Stubn" restaurant or in our lobby ;)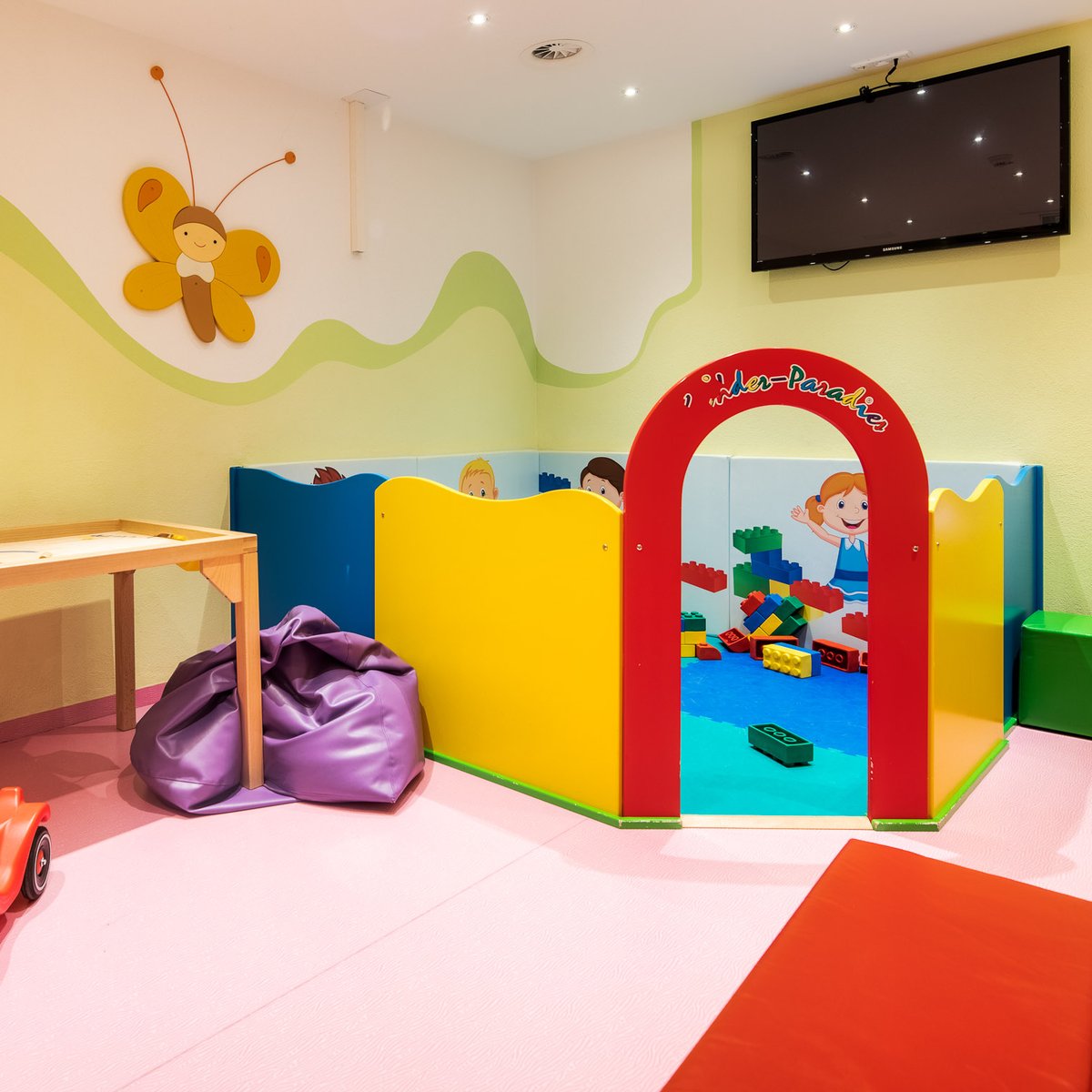 Very friendly and accommodating.
We tried a wide variety of dishes for 8 days in a row and didn't find any that couldn't be recommended. To highlight is the fondue and the prepared salads ...
Thomas Köhler, August 2021
Each time we were greeted in a very friendly manner and served attentively.
The dishes were all freshly prepared. We were extremely satisfied, no matter what we ate it tasted excellent. Also for the eye (which is known to eat with) the dishes were very nicely arranged. The Hiasl's Stubn has been our absolute favorite restaurant in Serfaus ever since. Prices are reasonable for the quality of the food.
Jürgen Ehrlenbach, July 2021