Open Gallery
Regional Cuisine in Serfaus
Regional & Seasonal
We live and love our Tyrolean Wirtshauskultur,which is the traditional tavern or inn culture. That's why our establishment places a special value on using regional and seasonal products. As a member of Tiroler Wirtshauskultur (Tyrolean Inn Culture Association), a love for Tyrolean fare plays a central role in our restaurant, Hiasl's. For our regional cuisine in Serfaus, we rely on fresh and seasonal locally produced products. From meat and milk to bread and cheese, we strive to find the best that the region as well the neighboring region of Vorarlberg, have to offer. We also highly value the authentic Tyrolean atmosphere and architecture. Not only do we prepare dishes that taste great, but we also offer a traditional and cozy atmosphere.
Gerald Kirschner
Junior Manager and Head Chef
Special offers & last minute
Meat & Milk
Thomas & Martin Kirschner (Serfaus) as well as other regional farms
Bread
Bakery Althaler Heinrich (Serfaus)
Cheese
Komperdellalpe (Serfaus)
Yogurt & Cheese
Gasslbauer Hans Pittl (Ladis)
Potatoes
Erdäpfelkeller (Arzl im Pitztal)
Honey
Daniel Vögele (Serfaus)
Hubert Achenrainer (Kaunerberg)
Bienenhof (Zillertal)
Ice Cream
Dolce Vita (Hohenems)
Vinegar & Oil
Lenz Vorarlberg
Vegetables & Lettuce
Josef Norz (Kematen)
Eggs
Fisser Goggala (Fiss)
Fisser Imperial Barley
Schnaps
Ossi Achenrainer (Fiss)
Beer
Mohrenbräu (Dornbirn)
Tyrolean Wirtshauskultur
What is it about the Tyrolean 'tavern culture' that's so important to us? Above all, it is the atmosphere which in Tyrol is down to earth, simple, and authentic. Even though the valleys may seem narrow and cold, the hospitality is warm. It's not just by chance that the Tyrolean hospitality has been exported beyond our borders and people try to replicate it elsewhere. Part of this special sense of hospitality is the feeling that you are being taken care of in a real and authentic family-owned and operated business. That we, as Wirtshausleute ('tavern keepers') personally look after your well-being and comfort is something that goes without saying for us. What else makes up the Tyrolean tavern culture? Delicious traditional dishes of course and the typical Tyrolean architecture. That means plenty of artistically crafted wood, which is exactly what you'll find in Hiasl's Stubn.
Regional Delicacies
Local fare from local ingredients. We prepare our Tyrolean dishes using traditional recipes with regional ingredients whenever possible. We get our local cheese from the alpine dairy farmers on the Komperdell Alm. When the cattle are down in our Uncle's stall after grazing on the high alpine meadow plants all summer, they provide us with high quality meat and milk products. That's how our food - from yogurt to soup - embodies the taste and tradition of the region. Because the use of seasonal and regional products is so much a part of our operating philosophy, we change the menu depending on what's currently in season and what the local Tyrolean farmers have to offer.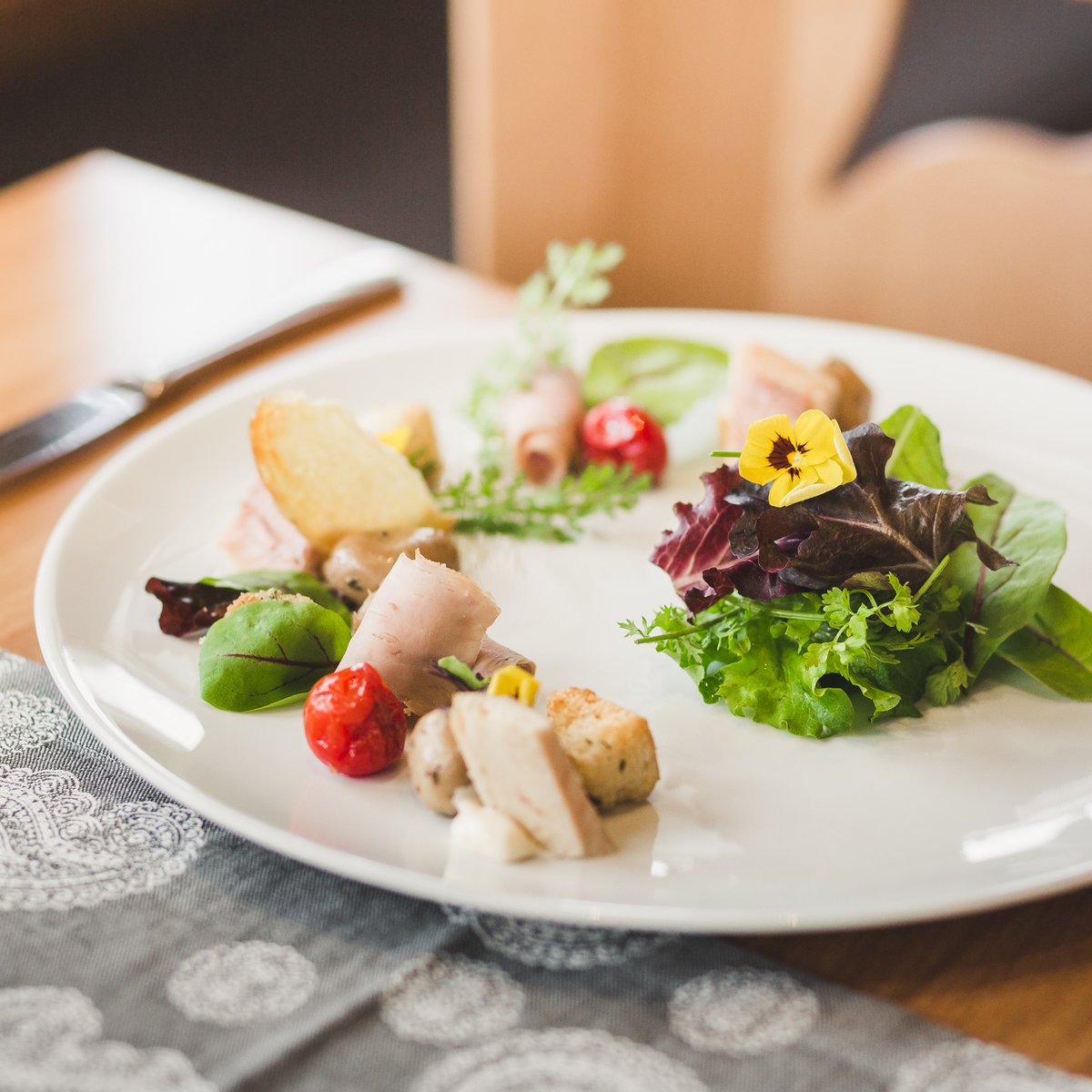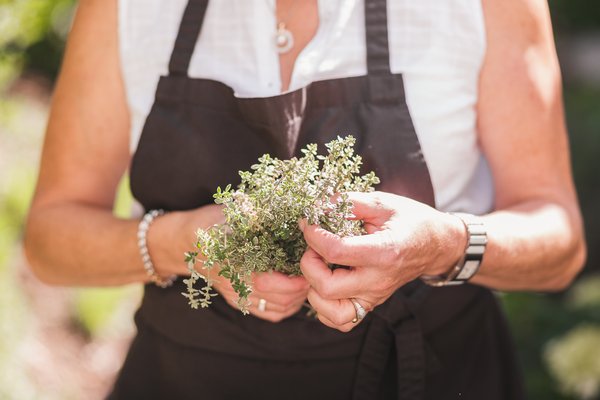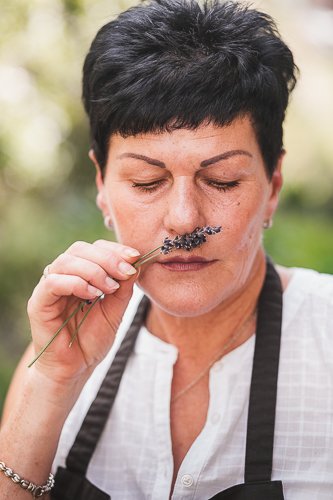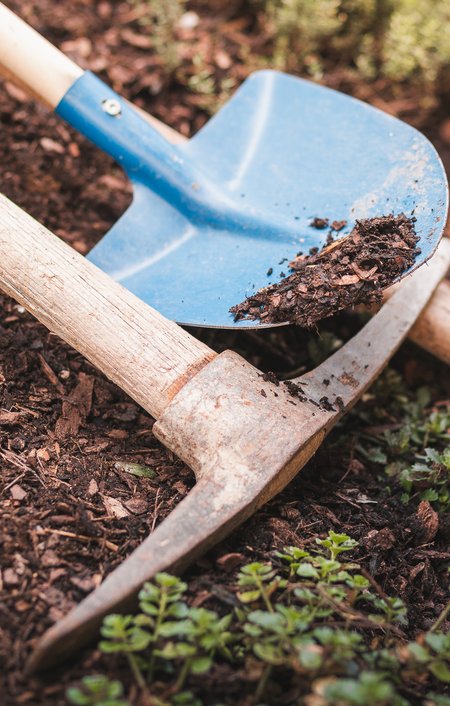 Gabi's Selection
from the Garden
"Our very own garden is cared for and nourished every day to provide our restaurant with fresh herbs."

Gabriela Kirschner
Manager & Herbal Specialist
Zeljko's Drinks
Locally Made
Zeljko, serves everything from alcohol free to strong liquid imbibements right from the region. This includes the unfiltered organic apple juices made by Rudi Wammes from the village of Haiming, the special single variety juices from Kohlhof in South Tyrol, a selection of the finest schnaps distilled by Ossi Achenrainer from Fiss, gin & rum from the Turabauern distillery (Family Maass) in the village of Prutz, and Mohrenbräu beer from Dornbirn. 90% of the wines that we serve are Austrian. This includes, of course, our beloved house wine, the Gabriela Cuvée made by Leo Hillinger from the town of Jois in Burgenland. Prost!