Open Gallery
None
Where can you find satisfying snacks for everyone as they hungrily return to Serfaus after a day out in the fresh mountain air? With us at the Bambam, the apres ski bar in Serfaus. Here's where you'll find homemade crepes, hotdogs, and other snacks awaiting you - accompanied by fresh drinks, naturally. We'll also spoil you with scrumptious snacks, ice cream, and homemade specialities throughout the entire day during the summer. For youngsters and 'old timers' alike, stop by. We'd be pleased to see you. If anyone asks where the name comes from ... it's from Bambam Rubble, the young star of the classic cartoon, The Flintstones, who we like so much because of his strong sense of humor.

Reinhard Kirschner
Manager & Speed Record Holder
Special offers & last minute
Après Ski
in winter daily from 2:00 pm – 7:00 pm
We offer satisfying snacks and homemade specialities all day long including crepes, schnitzel sandwiches, daily drink specials, cool refreshments, hot dogs, grilled ham & cheese sandwiches, and more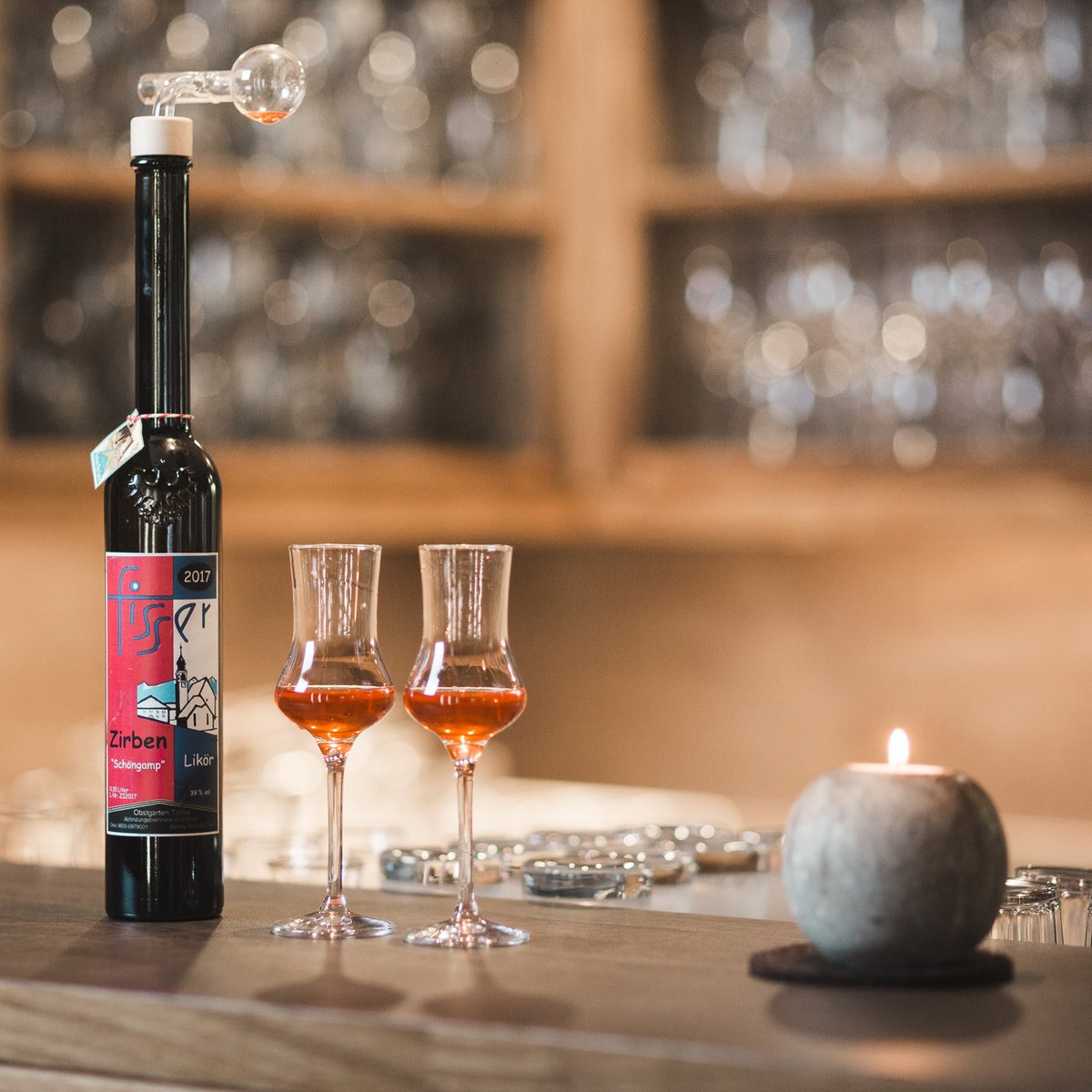 Nice and Cozy
Après Ski
Daily in Winter from 2:30 – 7:00 pm
Our open-air bar, BAMBAM, is one of the best après ski meeting spots in Serfaus and is also the top address in winter to give yourself a boost after a rewarding day of skiing. You'll find a relaxed and cheeful team in the après ski bar - along with tasty drinks, snacks, and a great vibe with all the favorite après ski hits. Let the good times begin!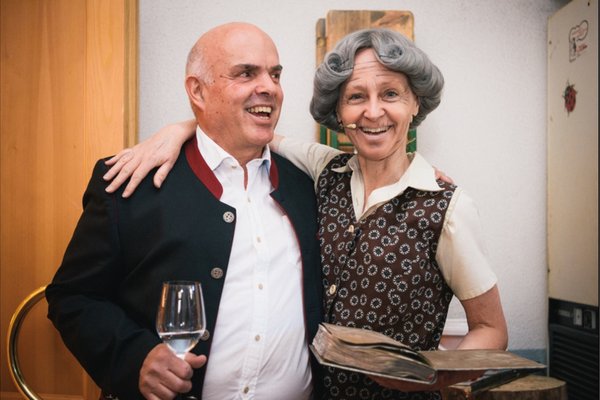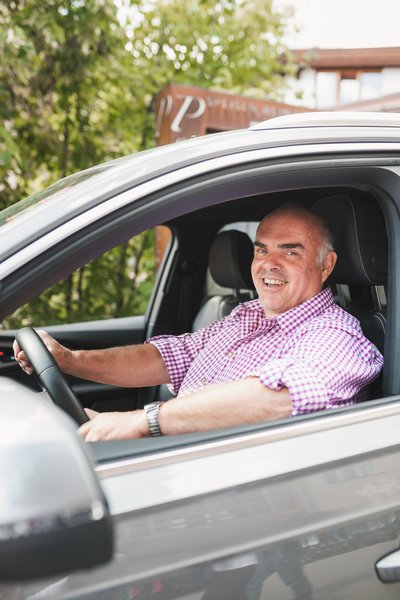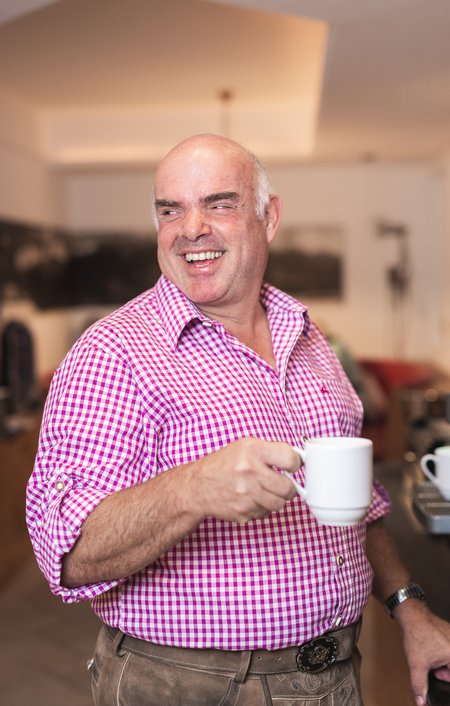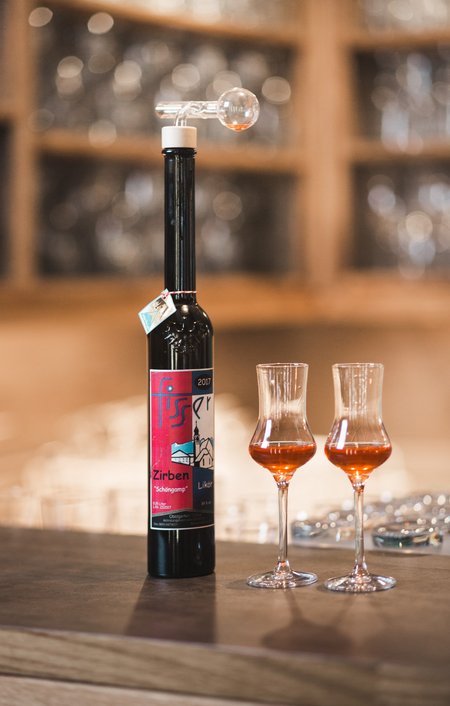 Our Party Animal & Parking Master
"When it comes to après ski, Reinhard is the real master of ceremony. He guarantees a good mood and fun times with his own après ski songs."

Reinhard Kirschner
Manager & Speed Record Holder
"It's here"
The Gabriela Wine
An elegant Hillinger wine just for us. We're certainly very happy about that. Our Gabriela Cuvée comes from the well-known vintner Leo Hillinger from Burgenland. What makes it so special? Lots of love, the work that goes into maintaining organic wineyards with grapes in different locations and soils, and the cellaring technique. We were impressed by the quality. Now it's your turn. So raise a glass and enjoy.