Open Gallery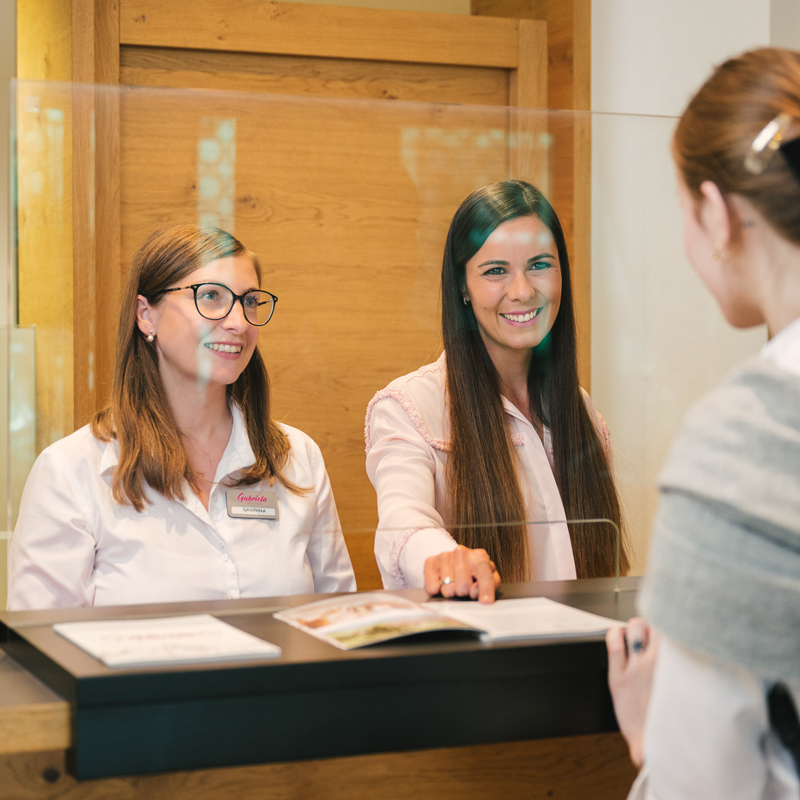 Non-binding enquiry at Hotel Gabriela
If you have special requests, spontaneous holidays or inquiries that are not available online, you are welcome to contact us directly. We are happy to help!

Last Minute Offers
From heart to heart
Surprise your loved ones with a voucher
Are you looking for the right present for your sweetheart or loved one for a birthday, Valentine's Day or an anniversary? Our vouchers are valid for all hotel areas such as Hiasl's Stubn, bar or breakfast. Now simply and conveniently select, order and give a gift voucher.
Give your loved ones a very special treat. With our voucher card you can have your individual voucher (from 20 €) packaged by us.