Open Gallery
4 star hotel in Serfaus
See you soon
Welcome to our 4 star hotel in the center of Serfaus! Great that you decided to stop by. What can you expect with us? Nothing less than the amazing Tyrolean mountain landscape of the beautiful Serfaus Fiss Ladisregion with its many opportunities for sports activities along with the best culinary delights, all in a down home atmosphere of hospitality where guest comfort takes center stage. Three generations of our family work along side a dedicated team to ensure that you have everything you need to experience a wonderful holiday with us. If there's enough time for us to chat and share a laugh with you, we're all the happier. See you soon! Your,
Family Kirschner
Gabriela Gutschein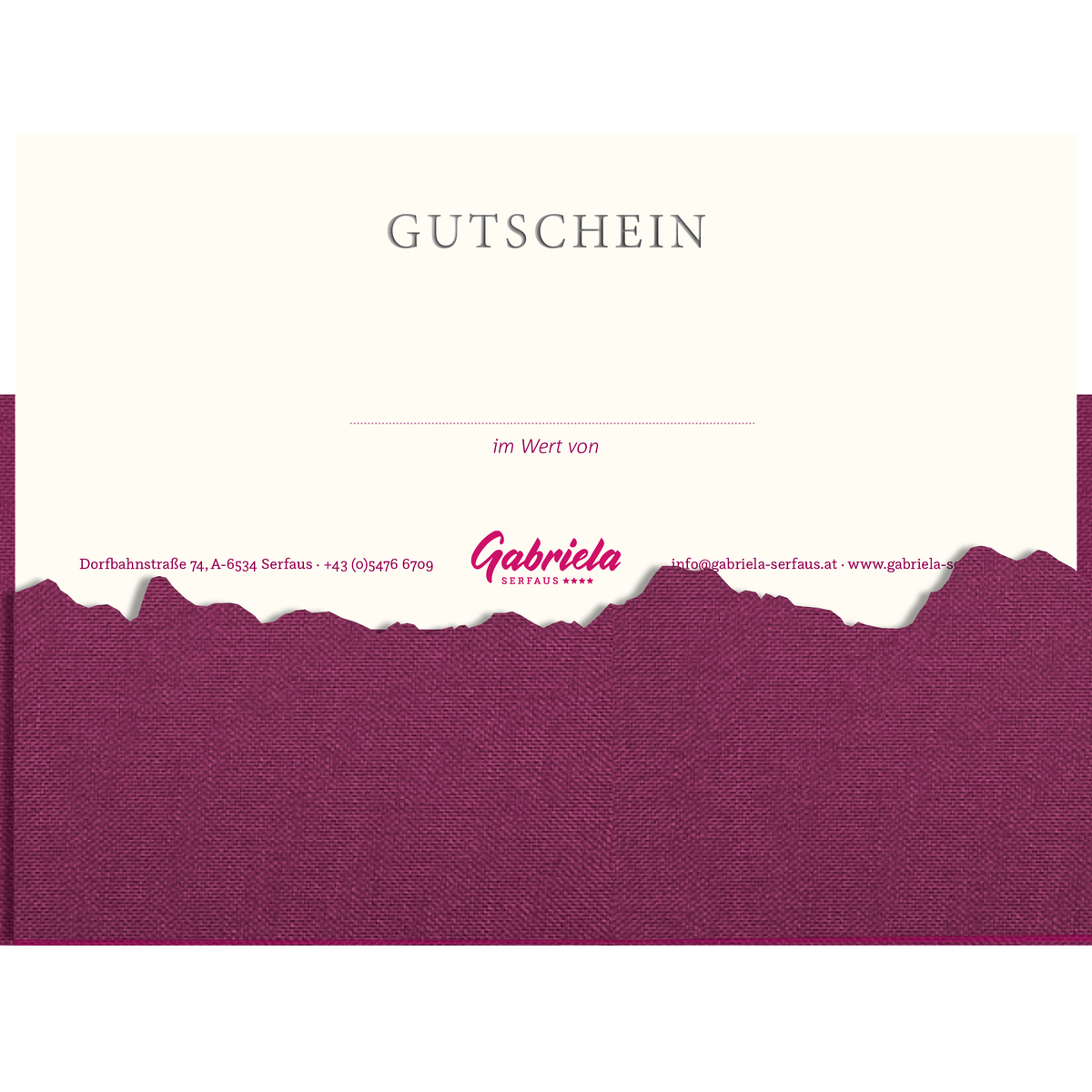 From heart to heart
Surprise your loved ones with a voucher
Are you looking for the right present for your sweetheart or loved one for a birthday, Valentine's Day or an anniversary? Our vouchers are valid for all hotel areas such as Hiasl's Stubn, bar or breakfast. Now simply and conveniently select, order and give a gift voucher.
Gabriela apartments
Apartments
Do you already know our apartments at the entrance to Serfaus?
Our apartment house was completely new built in winter 2019/20. It is only 3 minutes to the "Dorfbahn Serfaus" (village subway) and the hiking busses. You can also take advantage of the many Hotel Gabriela offers. We hope you enjoy it as much as we do!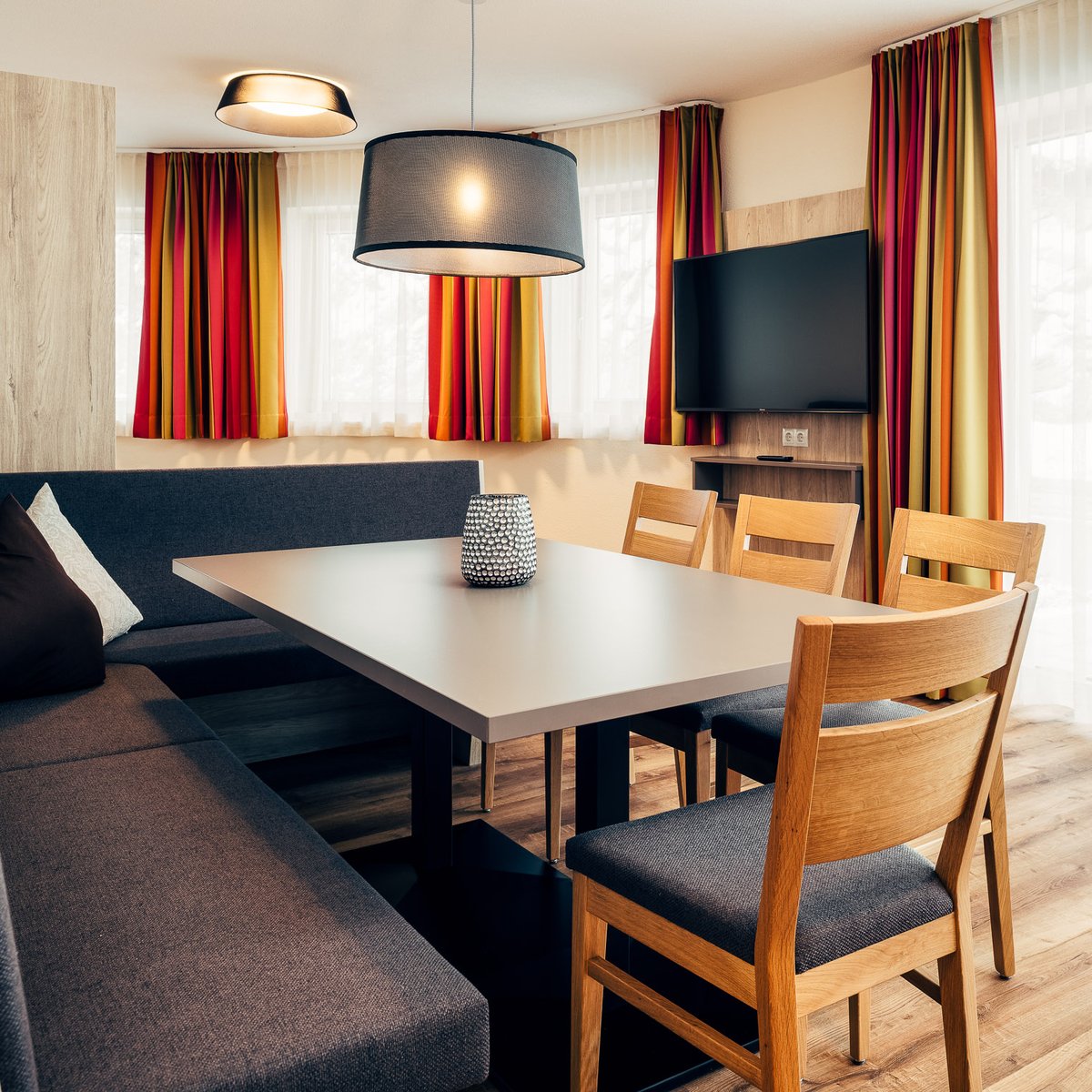 LOVED this hotel
"This was one of my favorite hotels I stayed in throughout my 3 week long trip in Europe. It is small, family owned, food is FANTASTIC and staff is so nice. Most people there are german speaking (obviously) but they easily accommodated us as we only speak english."
5.0/5 · Jocelyn W, October 2018
Gourmet Family owned and run hotel
"We stumbled on this hotel unexpectedly and we were very pleased with many aspects. It is a well run family owned hotel. The owners and family are very present and made the experience memorable. You must get half board. The food was fantastic with excellent choices for dinner. We travel all over the Europe and found it very special. The desk staff answered all of our questions. The staff for Breakfast and dinner were so pleasant and always had big smiles were attentive. Lots of care is put into running this hotel. The location to the lifts was perfect also."
5.0/5 · Mary Jo C, July 2018
Ski
"Great location for ski! The hotel is very clean and cozy! Rooms in new hous are wery large, spacious, comfortable. Breakfest is great! Coffee is very tasty, a variety of fresh juices .I recommended this hotel who love skiing an comfort!"
4.0/5 · inguna318, March 2018
Rooms & Prices
Modern and Cozy
... is the combination that we like best. Therefore a comfortable atmosphere with plenty of wood and a modern design await you in our rooms and suites. Most of our rooms are south-facing and include a sunny balcony with an amazing panorama view of the mountains which you can enjoy from a comfortable seating area. The bathrooms include a shower or bathtub with a separate toilet area.
Best Location
Only 100 meters to the lift
We're pleased that we get the top marks when it comes to location. We and our guests enjoy being very close to the Komperdellbahn, which is only 100 meters away and will take you to an elevation of 1,840 meters. During the summer, the lift provides access to many hiking trails and walking paths, as well as to the Murmliwasser – a water playground paradise for children and a place to relax and recharge for adults. In the winter, the Komperdellbahn is the door to the heavenly ski region of Serfaus Fiss Ladis.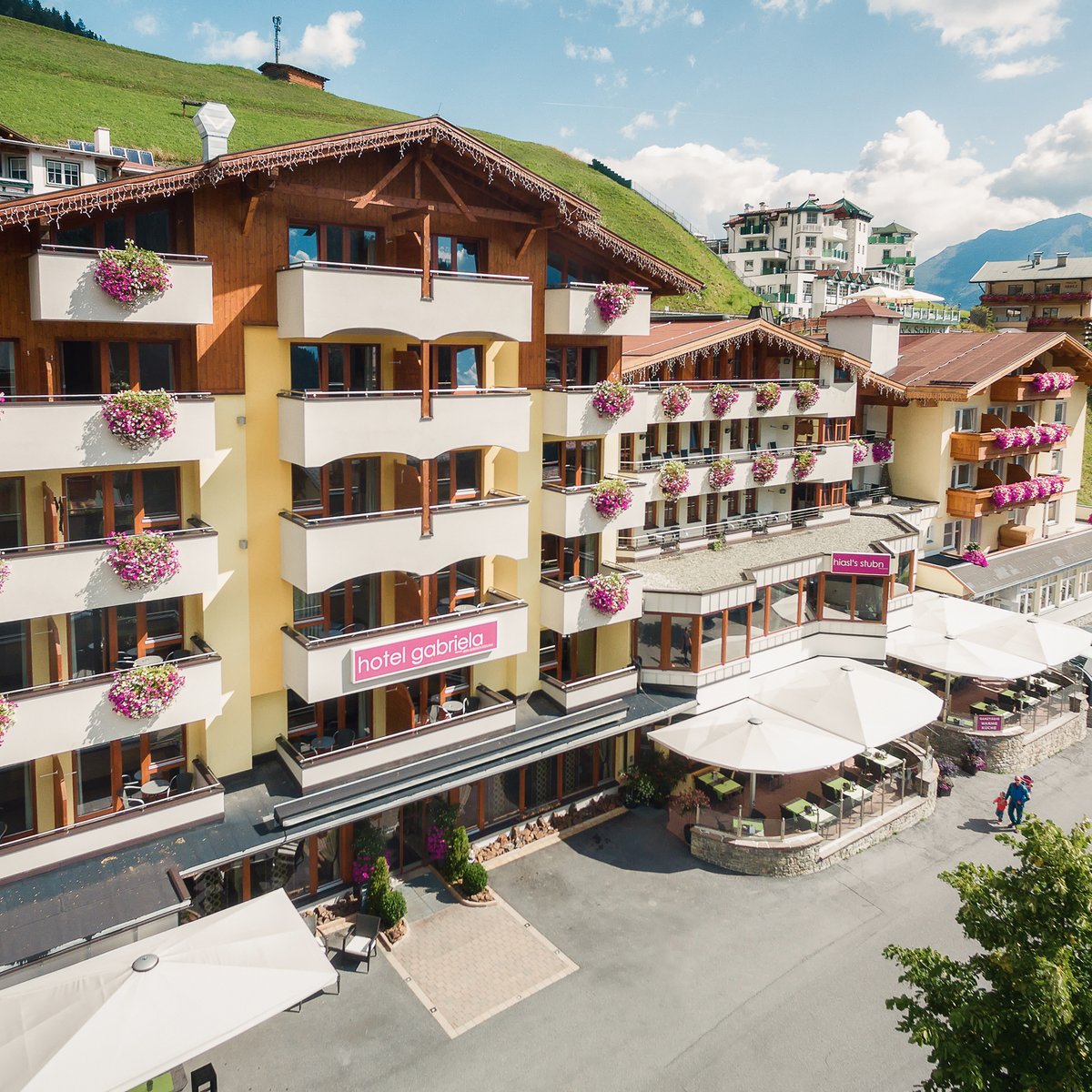 We're Family
Believe it or not, our family comprises four generations, From Grandma to grandaughter, Laura Pia. Each family member in his or her own special way brings a certain charm to our hotel. Together with our team, we're here every day … for you of course. Afterall, you should experience a wonderful time to recharge in Serfaus.  
Bon Appetit!
In our à la carte Restaurant Hiasl's Stubn we please you with delicious regional cuisine. The often lauded head chef and his team serve culinary masterpieces and cook their way into the hearts of the guests with delicate soups, tender meat dishes, fresh vegetables, crisp and colorful salads, and sweet enticements. They'd be happy to cook their way into your heart.
Wellness
What's better than ending the perfect day of exciting activity in the sauna or with a steam bath? In our expensive wellness area you can really let yourself relax. You can also charge your batteries for the next athletic adventure.
Children´s Playroom
You can find our playroom next to the reception. It offers a lot of fun and entertainment for your children. Playstation, children´s computer, toys, air hockey, a joy toy and many more can be explored from the little ones. The grown-ups can relax in the "Hiasl´s Stubn" restaurant or in our lobby ;)