Open Gallery
4 star hotel in Serfaus
Welcome to our 4 star hotel in the center of Serfaus!
Welcome to our 4 star hotel in the center of Serfaus! Great that you decided to stop by. What can you expect with us? Nothing less than the amazing Tyrolean mountain landscape of the beautiful Serfaus Fiss Ladisregion with its many opportunities for sports activities along with the best culinary delights, all in a down home atmosphere of hospitality where guest comfort takes center stage. Three generations of our family work along side a dedicated team to ensure that you have everything you need to experience a wonderful holiday with us. If there's enough time for us to chat and share a laugh with you, we're all the happier. See you soon!
Family Kirschner
Gabriela Gutschein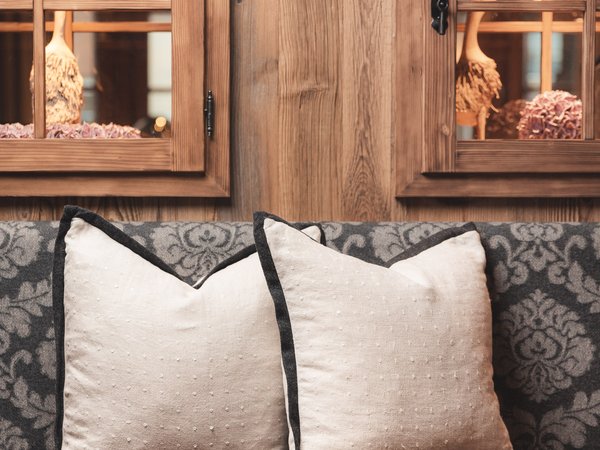 BEST LOCATION with great inclusive services
only 100 meters away from the cable cars
extensive breakfast buffet with regional products
free parking, with closed bike and motorcycle room
free wifi
Use of our wellness area
Bath bag with a feel-good bathrobe and slippers in the room
childrens playroom with playstation, joy toy, air hockey, legos, children tv, etc
free ski depot in winter
in summer Super summer card
free entry in the out door swimmingpool in serfaus
Rooms & Prices
Modern and Cozy
... is the combination that we like best. Therefore a comfortable atmosphere with plenty of wood and a modern design await you in our rooms and suites. Most of our rooms are south-facing and include a sunny balcony with an amazing panorama view of the mountains which you can enjoy from a comfortable seating area. The bathrooms include a shower or bathtub with a separate toilet area.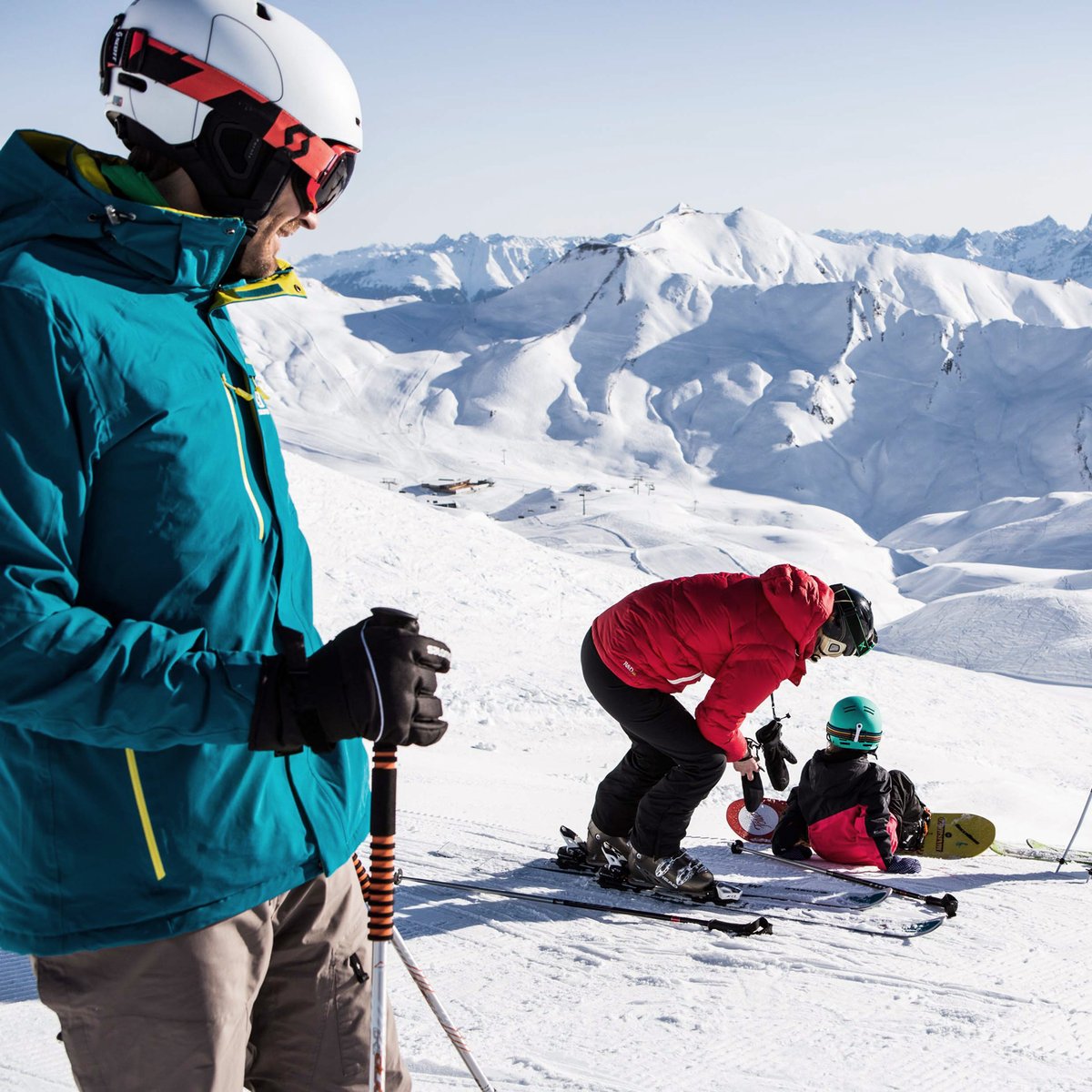 Ski Resort Serfaus Fiss Ladis
You have to see it to believe it! Tyrol's Ski-Dimension Serfaus-Fiss-Ladis is the largest ski area in Tyrol. It was created by combining the ski areas of Serfaus and Fiss-Ladis. The ski resort is spread out over 460 hectares from 1,200 to 2,820 meters in elevation. What does that mean for you? Your ski pass grants you access to 68 lifts and free range over 214 perfectly prepared kilometers of slopes of every difficulty level. Plenty of mountain restaurants invite you to refuel, relax, and enjoy the sun. In addition to the ski slopes, plenty of cross country skiing tracks and terrain parks are waiting for your visit. 
Gabriela apartments
Apartments
Do you already know our apartments at the entrance of Serfaus?
Our apartment house was completely new built in winter 2019/20. It is only 3 minutes to the "Dorfbahn Serfaus" (village subway) and the hiking busses. You can also take advantage of the many Hotel Gabriela offers. We hope you enjoy it as much as we do!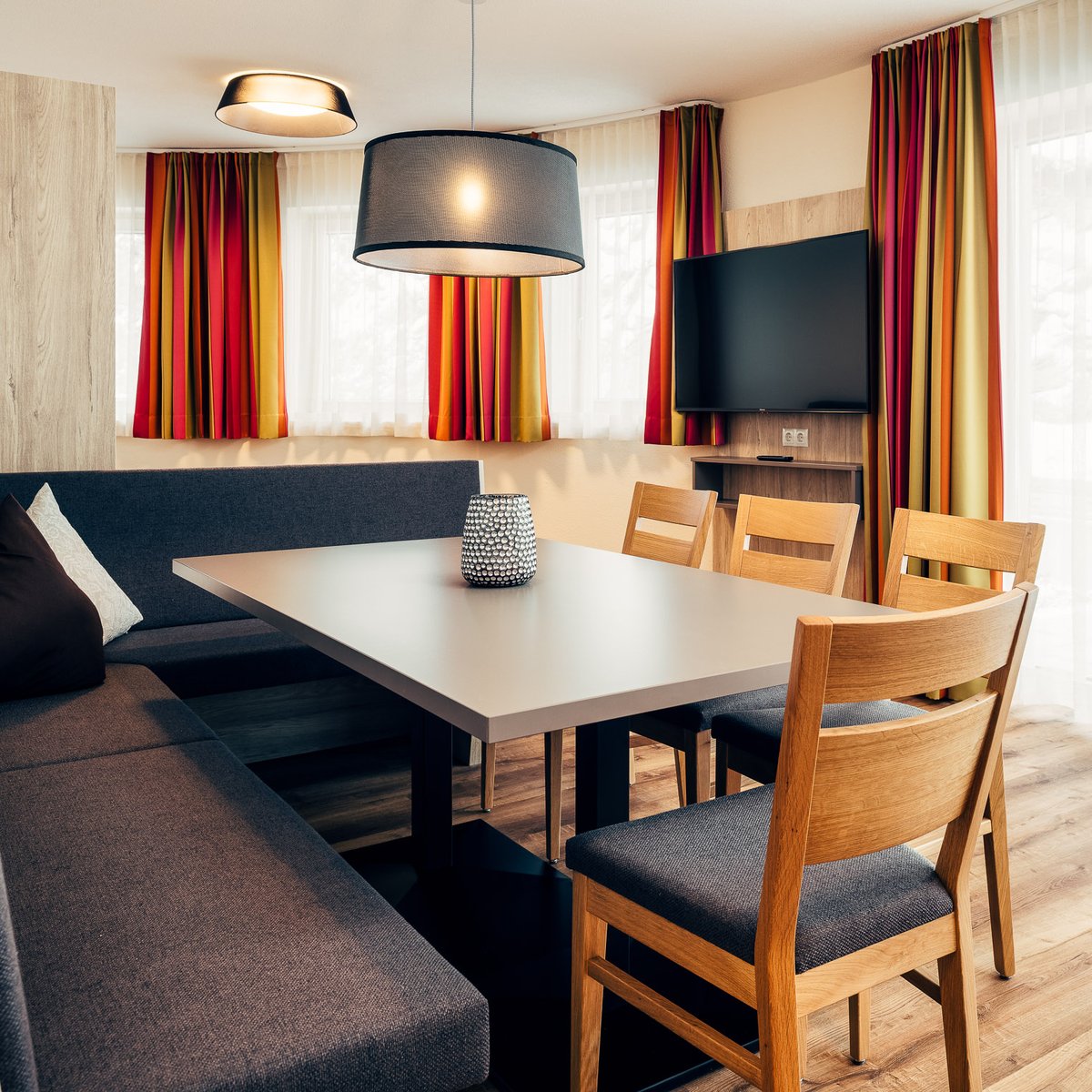 We're Family
Believe it or not, our family comprises four generations, From Grandma to grandaughter, Laura Pia. Each family member in his or her own special way brings a certain charm to our hotel. Together with our team, we're here every day … for you of course. Afterall, you should experience a wonderful time to recharge in Serfaus.  
Bon Appetit!
In our à la carte Restaurant Hiasl's Stubn we please you with delicious regional cuisine. The often lauded head chef and his team serve culinary masterpieces and cook their way into the hearts of the guests with delicate soups, tender meat dishes, fresh vegetables, crisp and colorful salads, and sweet enticements. They'd be happy to cook their way into your heart.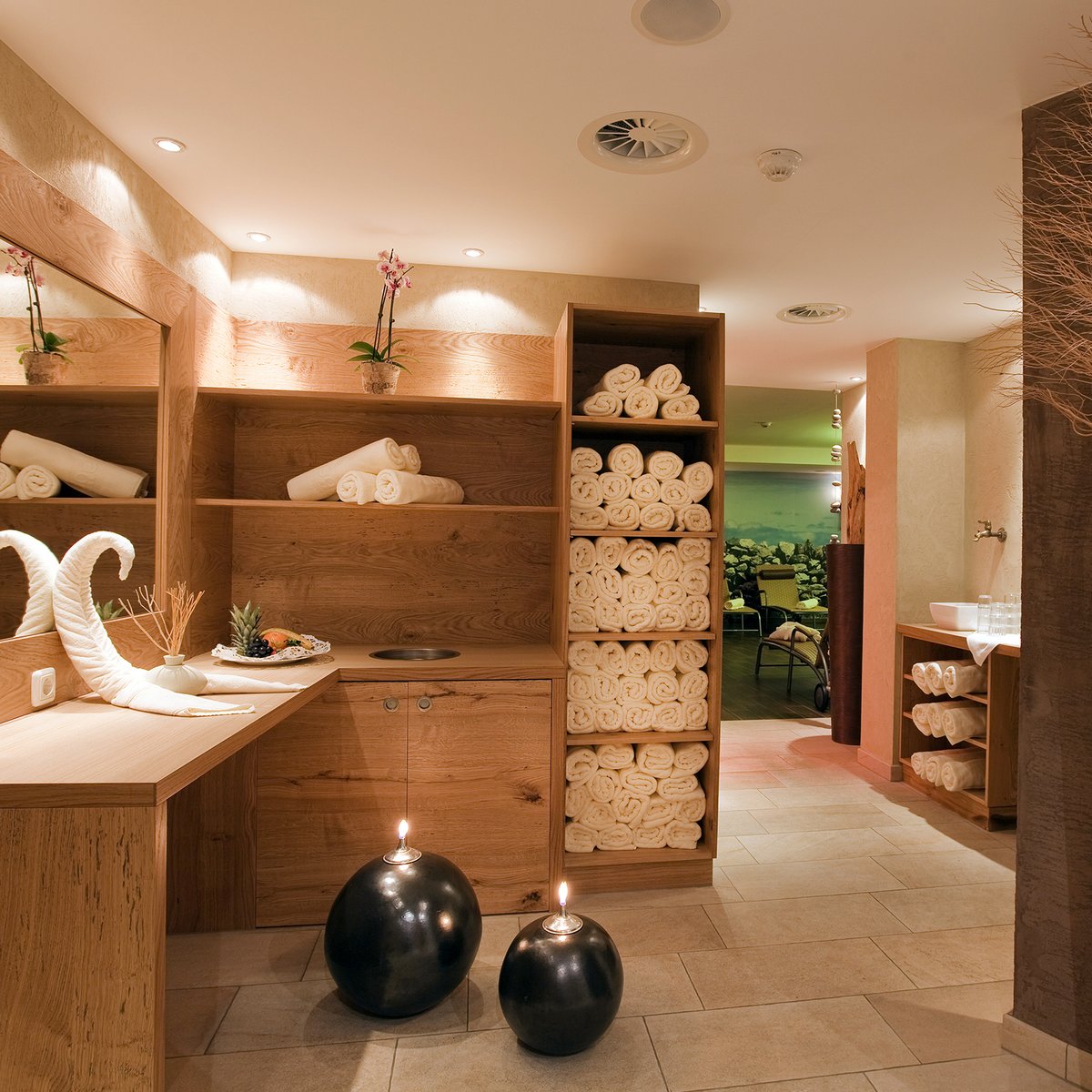 Wellness
What's better than ending the perfect day of exciting activity in the sauna or with a steam bath? In our expensive wellness area you can really let yourself relax. You can also charge your batteries for the next athletic adventure.
Children´s Playroom
You can find our playroom next to the reception. It offers a lot of fun and entertainment for your children. Playstation, children´s computer, toys, air hockey, a joy toy and many more can be explored from the little ones. The grown-ups can relax in the "Hiasl´s Stubn" restaurant or in our lobby ;)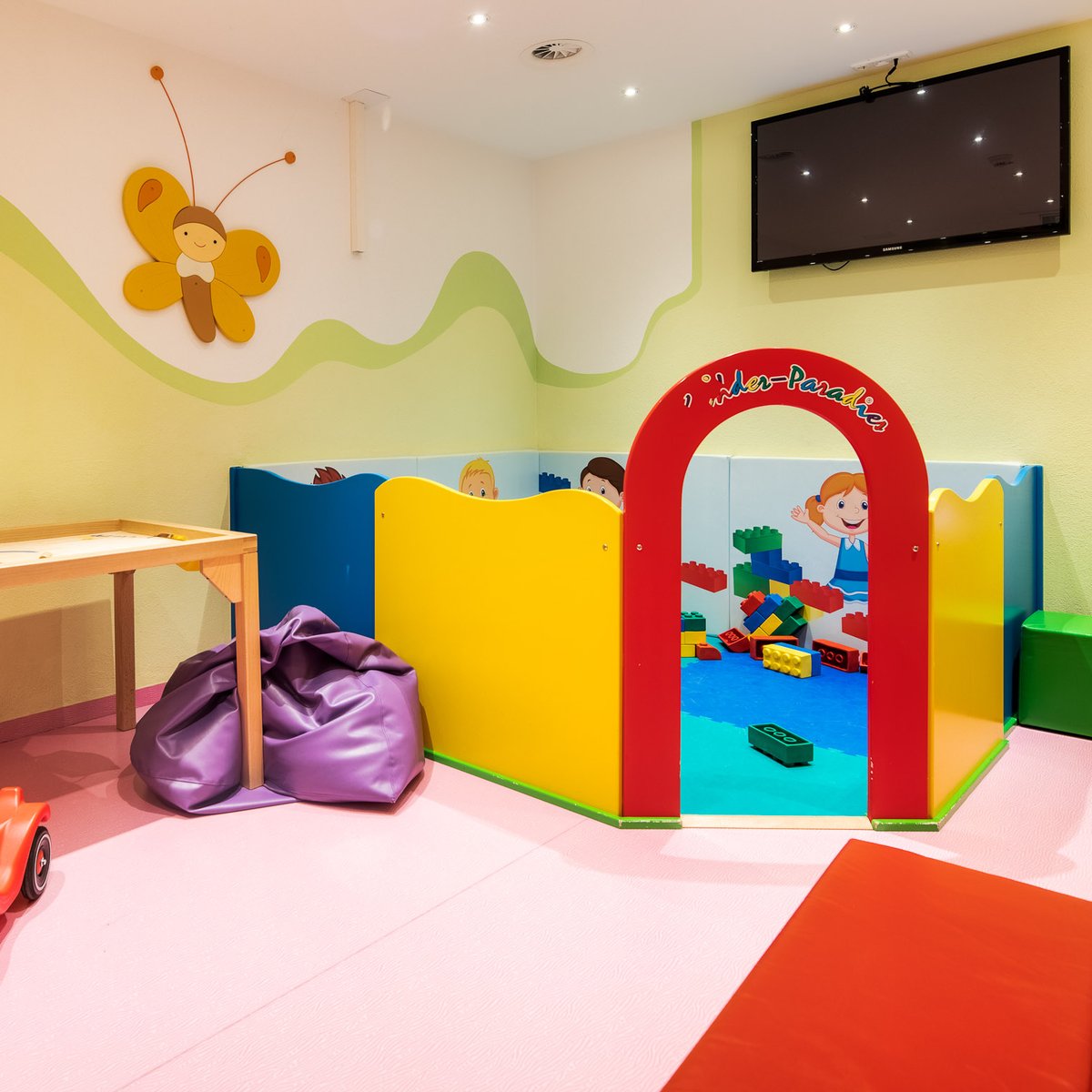 Hotel Gabriela, the oasis of wellbeing in Serfaus
Beautiful hotel with a high feel-good character and highly committed staff .. The vacation begins immediately after the great reception. We'll be back for sure and look forward to the next stay.
Reinhard, August 2021
Feel good in a top location!
Nice hotel with a pleasant atmosphere! You can tell that the whole family is passionate about it and that the guests have a great time! We have been here twice and will be back!
Ralf, July 2021
Family-run hotel in the mountains in a top location
It was the first time we stayed at the Hotel Gabriela but certainly not the last time. The hotel is very nice and not too big and has its own charm. All rooms have a view of the mountains.
Guido & Regula Lötscher, October 2020