Open Gallery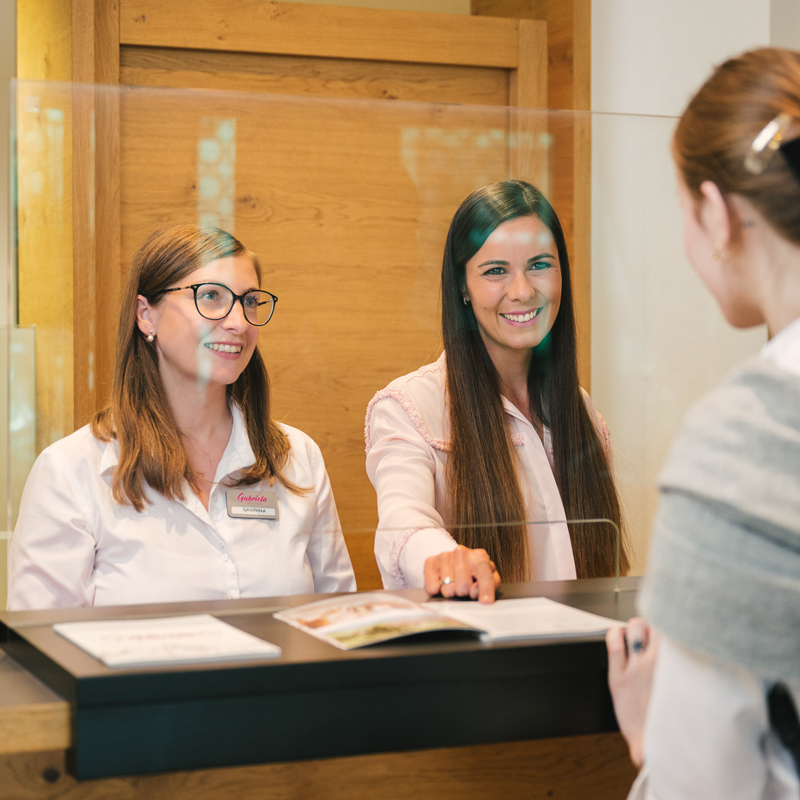 Online Booking at Hotel Gabriela
If you have special requests, spontaneous holidays or inquiries that are not available online, you are welcome to contact us directly. We are happy to help!
Per telephone or via email everyday from 8:00 am to 5:00 pm.
Last Minute Offers
Mit wenigen Klicks direkt buchen
Im Hotel Gabriela stimmt alles
"Die telefonische Beratung der Recéptionsdame Birgit bei unserer Buchung hat uns schon imponiert. Nette Chef's (Sen. und Jun.) , sowie freundliches und hilfsbereites Personal haben uns wunderschöne Ferientage beschert. Für das sehr gute Essen ist dem Küchenteam, welches (wegen meiner Krankheit) auf eine schonende Verköstigung geachtet hat, ein dickes Kränzchen zu winden! Ein grosser Dank ebenfalls an das aufmerksame Servicepersonal. Erwähnenswert ist auch die gute Infrastruktur. Die heimeligen, zweckmässig eingerichteten Zimmer, sowie die grosszügige Wellnessanlage trugen ebenfalls zum positiven Ferienerlebnis bei."
6.0/6 · Birgit & Erwin, Juli 2018
zu empfehlen
"Dieses Hotel kann ich jedem empfehlen, super Essen, dieser Koch ist ein Traum. Sehr professionelles 
Service Team, Stefan der Oberkellner ist mit Leib und Seele für seine Gäste da. An der Bar der Robert ist eine Seele von Mensch, das Team Astrid und Birgit an der Rezeption sind immer sehr hilfsbereit und freundlich und der Chef Reinhard mit seiner ganzen Familie einschließlich Oma Kirschner sind die geborenen Wirtsleute. Was die alles für Ihre Gäste tun kann man einfach nicht mehr topen."
6.0/6 · Isolde, Juli 2018